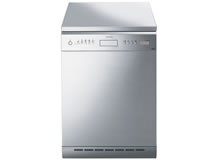 Servevast Ltd is the official sole importer of genuine Smeg spares within the UK.
You can order genuine Smeg spares online from www.servevastdirect.co.uk where you can save 5% as a registered loyalty customer.
You can also order Smeg spare parts by phoning 01 485 4354 and speaking directly with our spares department.
We hold stock for a variety of Smeg appliances and have access to over 54,000 lines of Smeg spare parts. We stock over 4000 lines of fast moving items for overnight dispatch within the UK.
We supply spares for
www.servevastdirect.co.uk are regularly updating all Smeg products that are manufactured at the main factory in Italy. With instant updated spares information such as the latest exploded manuals, schematic views and part number information, our spares team can quickly identify spare parts on all models with the Smeg brand name.
We can process your order on-line via the www.servevastdirect.co.uk where spares can be ordered 24 hours a day 7 days a week. Smeg spares which are stocked in the UK will be dispatch the same day.
If you are looking to repair or even refurbish your Smeg dishwasher then Servevastdirect can help you find what you are looking for.
www.servevastdirect.co.uk can supply, Smeg control knobs, Smeg heating elements, Smeg door seals, Smeg motors, Smeg timer / PCBs, Smeg spray arms, Smeg door hinges, Smeg drain pumps, Smeg decor door fixing kits, Smeg detergent dispensers and Smeg drain hoses.
So follow this link to purchase Smeg dishwasher spares now - www.servevastdirect.co.uk